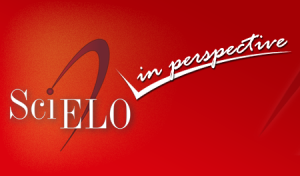 The blog " The SciELO in Perspectives" is launched today with the express purpose of offering a forum for the exchange of information, experiences and knowledge in the field of scholarly communication. Our objective is to share the progress we have made with the SciELO Program and the development of the network , which will come to fruition in October 2013 when we hold our 15 Year Celebration Conference. This conference, whilst celebrating our 15 years of uninterrupted and continuous service, will have the specific objective of sharing the ideas we have formulated for maximizing the impact of research published in high quality journals worldwide.
In its first 15 years of existence, SciELO has achieved an impressive set of results. It is one of the two major open access scholarly communication programs in existence which networks together the national collections of 16 countries on three continents – 13 countries in Latin America and the Caribbean plus Spain, Portugal and South Africa.
To date, the SciELO network has indexed and published on-line more than 1000 journals. Around 900 of these are held in national journal collections which adhere to SciELO standards. These journal collections managed by SciELO contain more than 400 thousand articles and an average of 1.5 million items are downloaded from it on a daily basis.
Meanwhile, SciELO is still facing huge challenges in fulfilling its goal of achieving both better quality and impact of the journals it indexes and publishes. For the most part, the SciELO journals have a long way to go in order to achieve the state of the art as far as the innovations and trends prevalent  in the field of scholarly communication are concerned. Given this situation, the SciELO Program will be working on three action lines as a matter of priority over the next three years: improve and strengthen the professional competencies of those undertaking the management of the editorial process, broaden the international penetration of the journals and develop sustainable financial models.
The SciELO response to these challenges, and to the action lines we have identified, has been to work steadily towards expanding its role beyond that of simply indexing, publishing and disseminating  journals to that of providing standardized and common editorial, publishing, marketing and dissemination services. Such services will be carried out directly by SciELO either through the coordinating organizations of each of the national collections or by SciELO taking on an intermediary role with national and international companies.
The idea is that within the next two years the majority of the collections available on the SciELO network will offer standardized, leading –edge features  for all of its journals. SciELO will in this way be viewed as a metapublisher of independent journals which will adhere to a common methodology and technologies which are compatible with open access scientific publishing.
The SciELO 15 Year Conference which will take place this coming October will serve as both a milestone and forum for SciELO to reaffirm its core objectives and formalize its new stage of development. Specialists and international leaders in this field will take part in the panel discussions at the conference and it is hoped that their contributions will help to put matters into context and provoke discussion about the current trends in scholarly communication with reference to developing countries and in particular, to the SciELO network.
Our new blog "SciELO in Perspectives" offers  a forum for publishers, researchers, professionals and students in the field of information science and scholarly communication.  You can be an occasional or on-going contributor and can submit articles, article reviews or simply tell us what you think about a particular topic. Contact our editorial team for further information.
Translated from the original in Portuguese by Nicholas Cop Consulting.
[Reviewed – 23 July 2013]
Como citar este post [ISO 690/2010]:
SCIENTIFIC ELECTRONIC LIBRARY ONLINE. SciELO – the first 15 years: towards a New Era [online]. SciELO in Perspective, 2013 [viewed ]. Available from: https://blog.scielo.org/en/2013/07/16/scielo-in-perspective-at-age-15-towards-a-new-phase/