By Chealsye Bowley
On the 20th anniversary of the first international declaration on open access (Budapest Open Access Initiative-BOAI, 2002), when the concept of "open access" was coined, the Open Access Initiative announces new international recommendations that aim to dismantle inequalities and achieve greater equity and inclusiveness in creating, contributing to, accessing, and benefiting from knowledge.
The four key recommendations of #BOAI20, which include 40 lines of action, are as follows:
Host OA research on open infrastructure. Host and publish OA texts, data, metadata, code, and other digital research outputs on open, community-controlled infrastructure. Use infrastructure that minimizes the risk of future access restrictions or control by commercial organizations.
Reform research assessment and rewards to improve incentives. Adjust research assessment practices for funding decisions and university hiring, promotion, and tenure decisions. Eliminate disincentives for OA and create positive new incentives for OA.
Favor inclusive publishing and distribution channels that never exclude authors on economic grounds. Take full advantage of OA repositories and no-APC journals ("green" and "diamond" OA). Move away from article processing charges (APCs).
When we spend money to publish OA research, remember the goals to which OA is the means. Favor models which benefit all regions of the world, which are controlled by academic-led and nonprofit organizations, which avoid concentrating new OA literature in commercially dominant journals, and which avoid entrenching models in conflict with these goals. Move away from read-and-publish agreements.
A small working group of volunteers convened to synthesize the feedback from a global community consultation and reflect on the values, goals, and continued efforts of the open access movement. Members of the BOAI20 Steering Group are listed alphabetically: Dominique Babini (CLACSO), Leslie Chan (University of Toronto), Melissa Hagemann (Open Society Foundations), Heather Joseph (SPARC), Iryna Kuchma (EIFL) and Peter Suber (Harvard University).
Access to the full text of the #BOAI20 Recommendations (in English/in Spanish).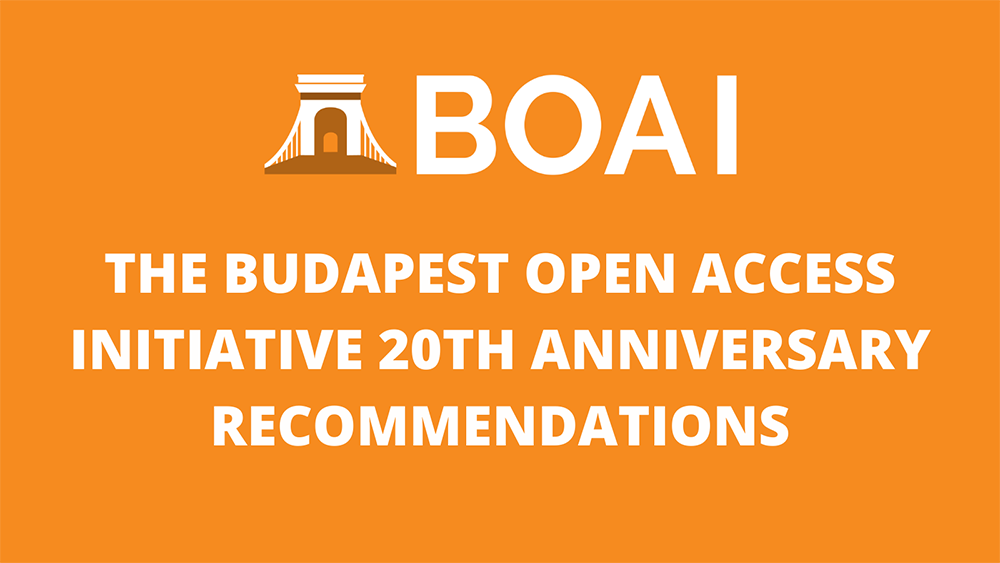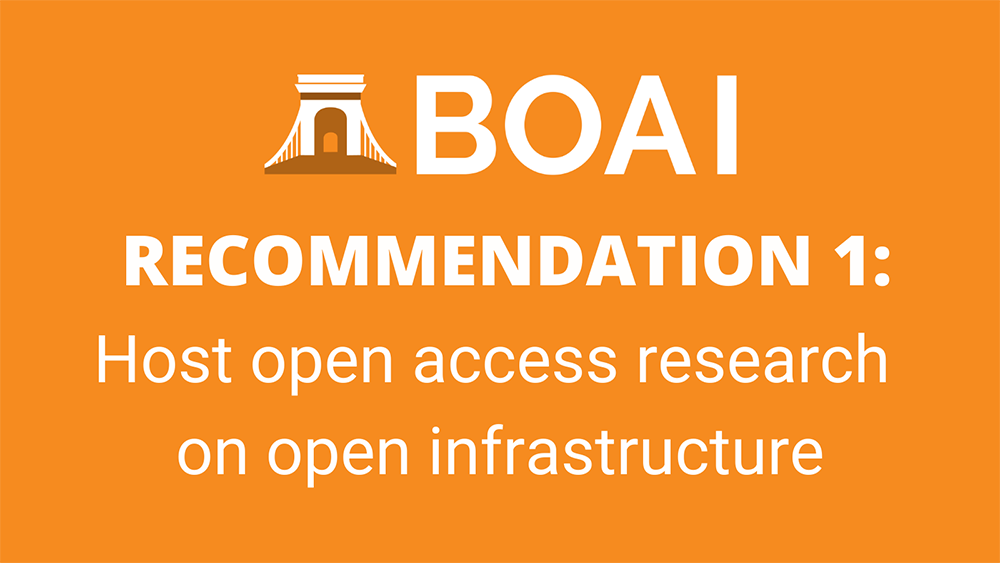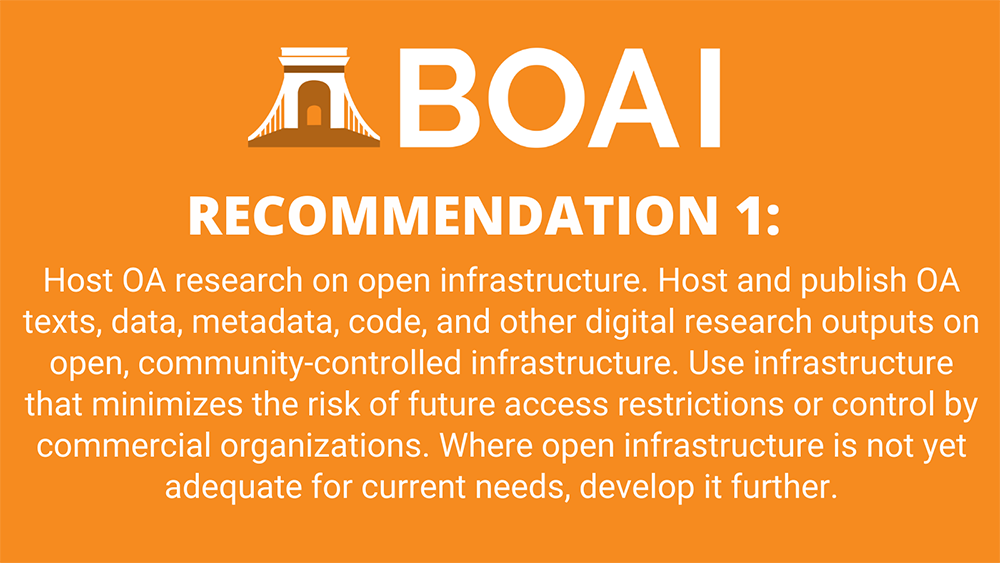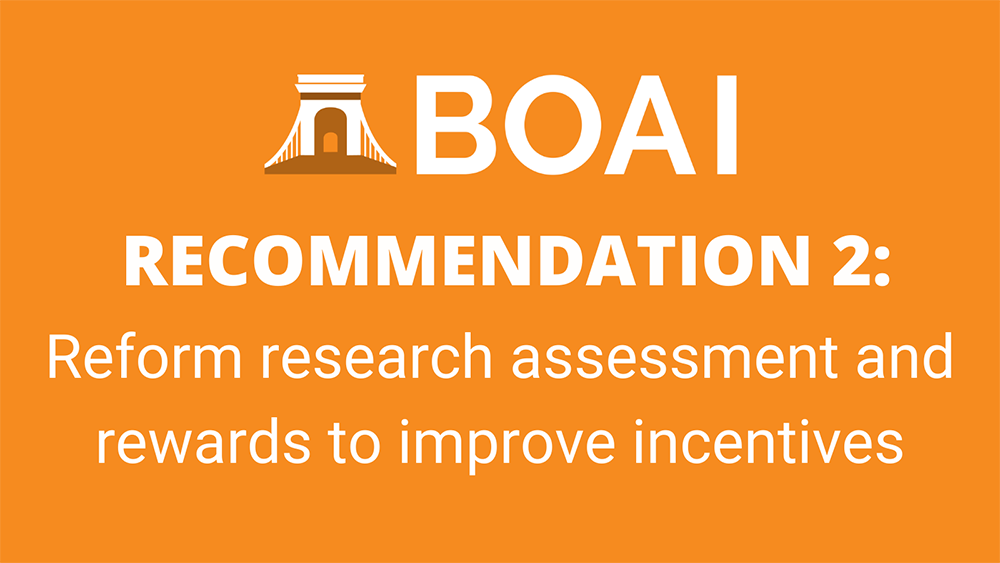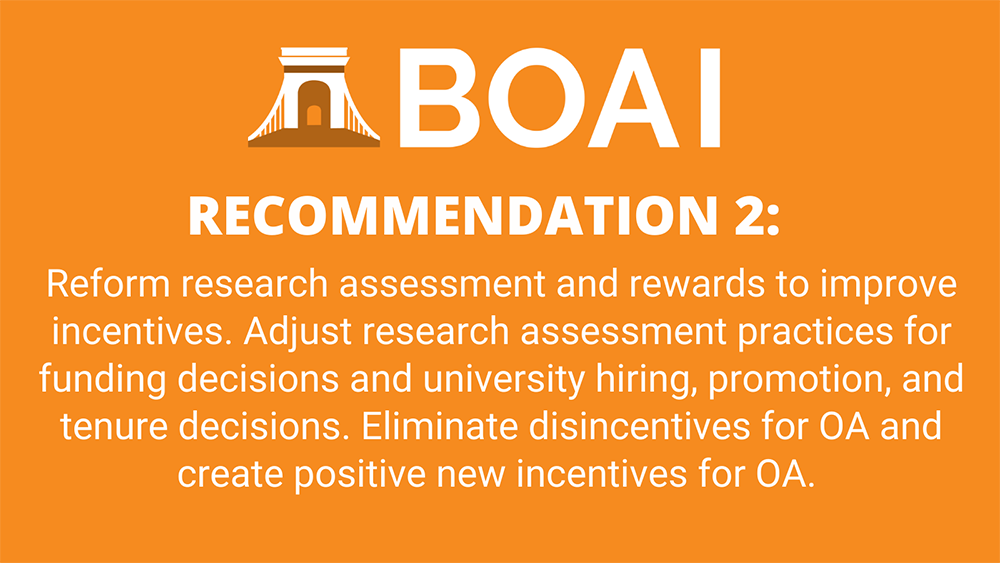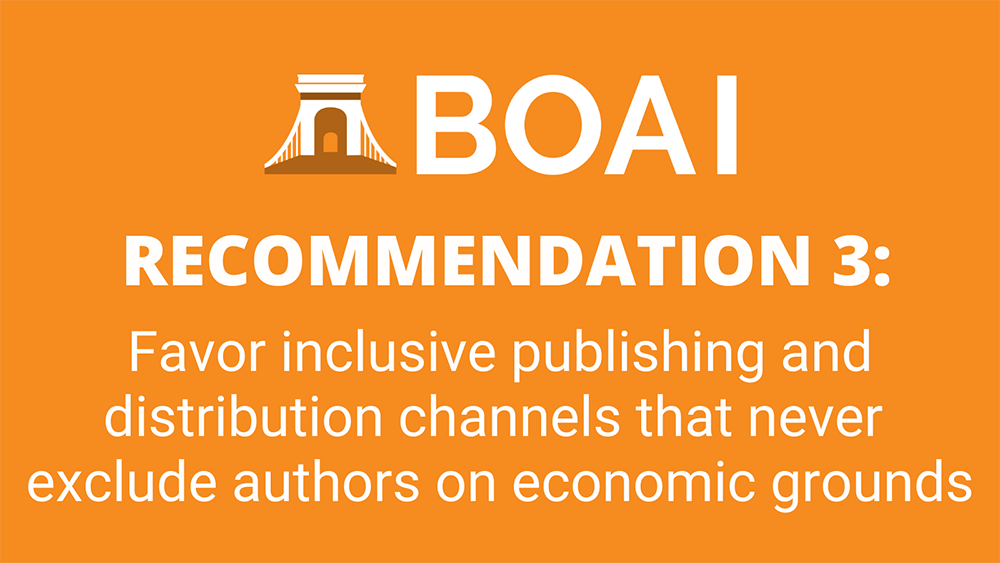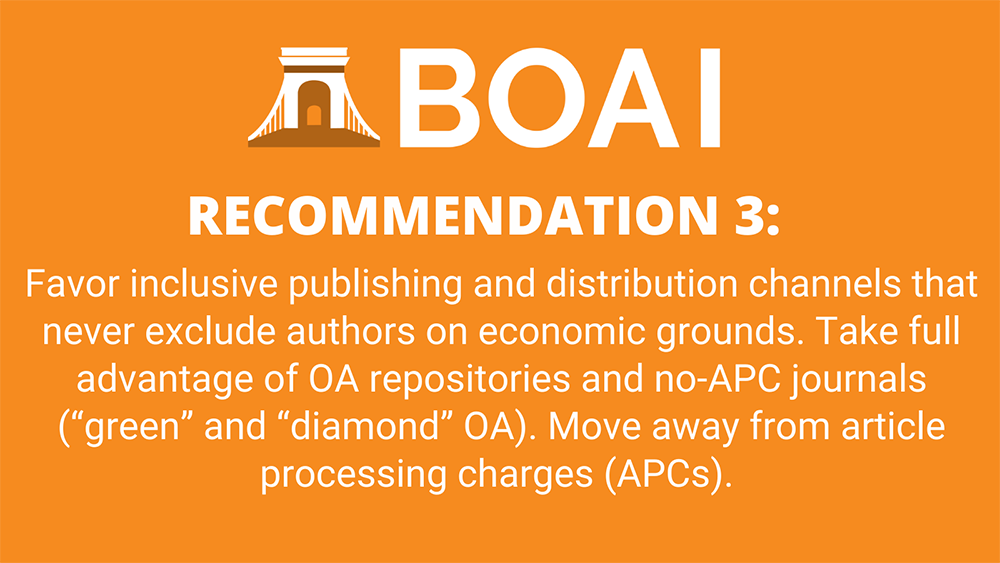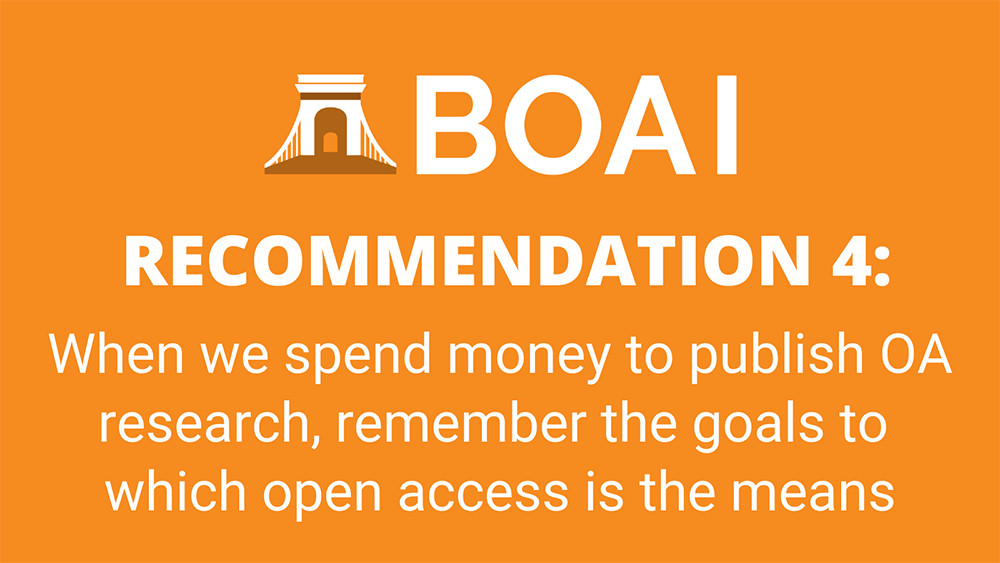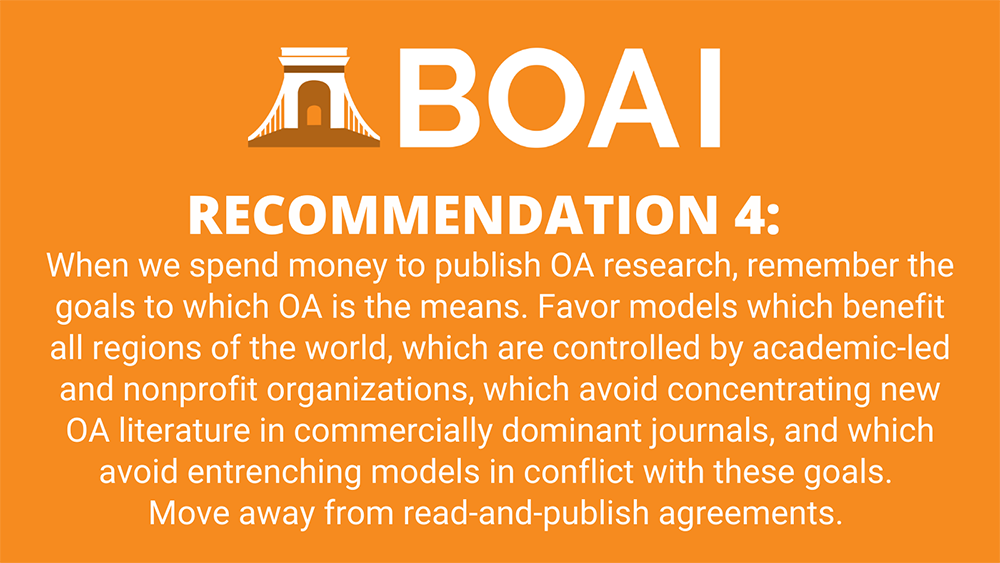 External links
#BOAI20 – Twitter Search: https://twitter.com/search?q=%23BOAI20
BOAI20 – Budapest Open Access Initiative: https://www.budapestopenaccessinitiative.org/boai20/
BOAI20 Spanish Translation- Budapest Open Access Initiative: https://www.budapestopenaccessinitiative.org/boai20/boai20-spanish-translation/
Como citar este post [ISO 690/2010]:
BOWLEY, C. New international recommendations for open access publishing – #BOAI20 [online]. SciELO in Perspective, 2022 [viewed ]. Available from: https://blog.scielo.org/en/2022/04/08/new-international-recommendations-for-open-access-publishing-boai20/