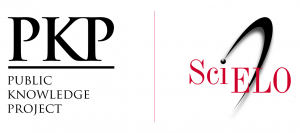 In recognition of SciELO's twentieth anniversary, the Public Knowledge Project (PKP) and SciELO Program are entering into an agreement to develop a Preprint Server system on the principles that have guided these two organizations over the last two decades.
These governing principles include recognizing the value of: (a) independent manuscript evaluation systems and related services that are open to the academic community on a global basis, (b) comprehensive workflows for scholarly publishing that include options for preprint and post-publication commentary; and (c) affordable open source software systems for the underlying infrastructure for scholarly communication.
PKP and SciELO plan to collaborate on the building of a Preprint Server system fully interoperable with Open Journal System (OJS) and other publishing systems that will serve SciELO Network journals and that will be made publicly available to other organizations to operate.
SciELO and PKP welcome all organizations interested in supporting the development of an open source multilingual Preprint Server system intended to strengthen the sustainability of open access scholarly communication in line with open science editorial practices across the disciplines. The longer term vision is for a platform that can incorporate smart pre-pub services, such as XML markup, that can add to the quality of preprints.
"We see the development of this Preprint Server," states John Willinsky, director of the Public Knowledge Project and Khosla Family Professor at Stanford University, "to be a fitting tribute to the outstanding contribution that SciELO continues to make to open access scholarly publishing. We look forward to collaborating on this new piece of open infrastructure and offer our congratulations to the SciELO team on their global achievement over the last two decades."
Links externos
Public Knowledge Project <https://pkp.sfu.ca/ >
SciELO <http://www.scielo.org/>
About Public Knowledge Project
Based at Simon Fraser University, the Public Knowledge Project (PKP) is a multi-university initiative developing free open source software and conducting research to improve the quality and reach of scholarly publishing. Open Journal Systems (OJS) is PKP's flagship software suite and is used by close to 10,000 active scholarly journals worldwide.
About SciELO
SciELO is an international technical cooperation program present in 16 countries aiming to improve the quality and visibility of peer reviewed journals indexed and published through nationally governed collections. All collections follow the same principles and methodologies. The SciELO Brazil collection is led by the SciELO Program of the São Paulo Research Foundation (Fundação de Amparo à Pesquisa do Estado de São Paulo – FAPESP) that coordinates the development of the SciELO publishing platform and acts as secretariat of the SciELO Network.
Como citar este post [ISO 690/2010]:
PUBLIC KNOWLEDGE PROJECT and SCIENTIFIC ELECTRONIC LIBRARY ONLINE. PKP and SciELO announce development of open source Preprint Server system [online]. SciELO in Perspective, 2018 [viewed ]. Available from: https://blog.scielo.org/en/2018/09/21/pkp-and-scielo-announce-development-of-open-source-preprint-server-system/