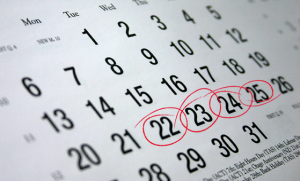 The SciELO 15 Years Conference Program is finalized, the conference panels and presentations are set and the speakers are all confirmed.
The program brings together researchers and experts that study and actively participate in the contemporary issues and in the future of editing, publishing, indexing, dissemination and evaluation of academic journals. It also brings together those in public policy, and in products and services that influence the development of journals.
The following is the list of presentations titles and speakers:
Wednesday, October 23rd
Opening Ceremony, 09:00-09:45h
Opening Conference, Mark Patterson »»
Policies in Research and Scholarly Communication 11:00 – 12:45
FAPESP and science communication, Carlos Henrique Brito Cruz »»
Open data  for open science: practice and challenges in China, Jianhui Li »»
A view of South Africa, Robin Crewe »»
Trends and Innovations in Scholarly Communication, 14:00 – 15:30
Empowering authors with Altmetrics, Willian Gunn »»
The Google's View, Anurag Acharya »»
Megajournals and other innovations in academic journal publishing, Hooman Momen »»
Editorial Management of Journals – State of the Art, Trends and Innovations 16:00 – 17:30
Challenges in Professionalizing, Eduardo Henrique Diniz »»
Ensuring/assuring quality – The future of peer review,  Janet Seggie »»
Ethics in Editorial Management, Rosemary Shinkai »»
Thursday, October 24th
Scientometrics – Measurement of Research and Journal Quality, 08:45 – 12:45
Building a Framework for Research Measurement, Julia Lane »»
On the Limits of Bibliometrics, Vincent Larivière »»
The Production System's Appropriation of Knowledge: From Scientific Publication to Innovation in Developing Countries, Félix de Moya Anegón »»
Supporting international research networking, Katy Börner »»
International Visibility of Journals from Emerging Countries, Rogério Meneghini »»
Altmetrics in practice, Euan Adie »»
Open Access – Current State and Trends – 14:00 – 16:00
Standing on the Threshold: From Open Access to Networked Research, Cameron Neylon »»
A Key Element for the Healthy Globalization of Science, Jean-Claude Guédon »»
DOAJ in its second decade: serving Open Access journals on the journey towards the tipping Point, Lars Bjørnshauge »»
Editorial Management of Journals – State of the Art, Trends and Innovations – 16:00 – 17:30
Policies that Support Journals in the Countries of the SciELO Network, Carlos Agudelo »»
Financial Models – SciELO and Common Editorial and Publishing Services, Abel Packer  and Solange Santos »»
Friday, October 25th
National Journal Collections – 08:45 – 10:30
The visibility of the SciELO Network journals, Abel Packer »»
Being national, going global – Managing transition in a world of change, Cameron Macdonald »»
J-STAGE – Growing journal collection and its role, Mitsuru Mizuno »»
China adopts new measures to increase its scientific journals' international influence, Yan Shuai »»
Experiences, Solutions, and Products and Services in Scholarly Communication – 11:00 – 12:45
When collaboration is more than a nice idea, Chuck Koscher »»
Altmetrics de Repositórios em Acesso Aberto: Uma abordagem baseada no ranking Webometrics, Isidro F. Aguillo »»
PKP offers article level metrics and an alternative look at the impact of SciELO Brazil, Juan Pablo Alperin »»
Editorial Management of Journals – State of the Art, Trends and Innovations – 14:00 – 15:30
Dimensions of Internationalization, Fernando J. Kim »»
What We Publish, for Whom and in What Language, Susana Inês Cordoba de Torresi »»
Academic Journals in Social Networks, Jaime Benchimol »»
Your participation will contribute to the objectives of the conference which are to analyze and discuss the state of the art in scholarly communication. Ensure your participation by registering if you have not already done so.
Plan ahead for your participation and contribute to the speakers' presentations by sending questions. Links are found immediately below.
Check out the program – http://www.scielo15.org/en/program/
Register – http://www.scielo15.org/en/program/
Send a question to one of the speakers – http://www.scielo15.org/en/ask-the-speaker/
The conference will take place from the 22nd to the 25th of October 2013, in the principal events hall of the Intercontinental Hotel, located in the heart of São Paulo at Alameda Santos, 1123 – Jardim Paulista – São Paulo, just one block from Paulista Avenue with many hotels, restaurants, bars and clubs, and transportation.
Como citar este post [ISO 690/2010]:
SCIENTIFIC ELECTRONIC LIBRARY ONLINE. Only one month left until the SciELO 15 Years Conference [online]. SciELO in Perspective, 2013 [viewed ]. Available from: https://blog.scielo.org/en/2013/09/19/only-one-month-left-until-the-scielo-15-years-conference/