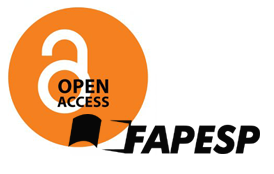 In a paper published in the Tony Hey on eScience blog from the Vice President of Microsoft  Research Connections and researcher Tony Hey,  Brito Cruz, Scientific Director of FAPESP (São Paulo State Research Foundation), highlights  SciELO advances and two new initiatives on FAPESP's scientific communication policy foreseen for 2013.
The article describes the creation of SciELO in 1997 as one of the first initiatives in open access which soon expanded into Latin America, forming a network with collections in sixteen countries. Brito Cruz points out that since its start out, SciELO worked as publisher as a strategy to raise the standards of participating journals, in order to increase their visibility and internationalization. He also points out the evolution of the initial collection of SciELO Brazil that began in 1997 with 10 journals and reached 269 journals in May 2013, with a daily average of more than 1.2 million page views to the articles.
A new FAPESP initiative on open access mentioned in the article is the creation of institutional repositories in Universities of the state of São Paulo to provide open access to articles resulting from research funded by FAPESP. Without interfering in the researchers' choice, this policy will comply with the editorial regulations of each journal.
Another initiative planned for 2013 is oriented to promote professionalization, sustainability, visibility and impact of journals that will be selected through a call for proposals that FAPESP is coordinating with other support agencies in Brazil, in order to be a national initiative.
The whole paper can be accessed at: tonyhey.net/
About Tony Hey: research.microsoft.com/en-us/people/tonyhey/
About Prof. Brito Cruz: www.fapesp.br/63
About SciELO:  www.scielo.org
Como citar este post [ISO 690/2010]:
SCIENTIFIC ELECTRONIC LIBRARY ONLINE. Apart of SciELO, FAPESP promotes new initiatives in open access [online]. SciELO in Perspective, 2013 [viewed ]. Available from: https://blog.scielo.org/en/2013/07/15/28/