By Lilian Nassi-Calò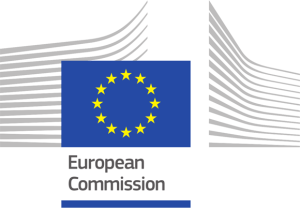 The European Commission (EC) held in October 2015 at its headquarters in Brussels, Belgium, a workshop on alternative publishing models in open access (OA). The event aimed to bring together scholars, publishers, librarians and stakeholders interested in debating the future of OA and its growing presence and importance as publishing model of research results, especially those financed by public funds.
The Workshop on Alternative Open Access Publishing Models (AlterOA) posed the question 'What is the future of open access? ', on the premise that 25 years after the start of OA movement, it is paramount to listen to new ideas and opinions of the academic community and other stakeholders about the achievements, setbacks, limitations, possibilities of evolution and improvement of OA. Moreover, the newest and largest research and innovation program of the European Union, Horizon 2020, to be developed within seven years (2014-2020), has stipulated open access as a direction to publish the project results.
The EC's decision to adopt OA for Horizon 2020, instead of resolving issues on this publishing model, unveiled a multitude of possibilities. It became evident that there are several ways to obey to the open access-publishing mandate, one of the main requirements of the policy. Besides the traditional Green and Gold Routes, new forms of OA are emerging, and one of the goals of AlterOA was to collect and bring them to the analysis and discussion of the experts present.
In the view of AlterOA participants, it is about expanding the scope of open access beyond the mere access, which was a priority in the years '90. Currently, one needs to specify what type of access wants the academic community and society. It is possible to add conditions to open access publication and even to develop principles for academic publishing, setting the scholarly communication of the future. AlterOA has just taken the first step in this direction, bringing the topic to debate.
On the same date of the event, October 12, 2015, a joint statement was published by Carlos Moedas, the European Commissioner for Research, Innovation and Science, and Sander Dekker, State Secretary for Education, Culture and Science of The Netherlands, calling on publishers to adapt their business models to new realities. These and other determinations are included in the Open Science Policy, one of his highest priorities. Both share the view that scholarly publication should make fairer and more transparent open access business models, for the benefit of research in the EU and worldwide. In Moedas' opinion, however, it is not enough to simply setting policies, it is necessary to monitor the processes. For example, all costs related to open access publishing of research results of Horizon 2020 (which is mandatory) may be reimbursed on the project duration. However, the Commissioner warned that this policy might be reviewed, if certain publishers charge unfair article processing charges (APCs). Double dipping, which is practiced by hybrid journals that offer open access to authors who pay APCs and charge subscription fees to allow full access to the journal, is also regarded as abusive and, according to Moedas, it will be restrained.
"Europe is the region which is responsible for the largest scientific output in the world and, as such, it has been following the global trend, becoming increasingly open, collaborative and participative", said Moedas. In his view, publishers cannot afford to be left out of this trend, since "digital technologies have, inevitably, the same innovative impact in scientific publishing as in the media, music, movies and the telecommunications industry."
Participants of AlterOA propose fair and transparent open access to research results, according to the workshop report prepared by Adam Smith. More specifically, transparency regarding costs, which can contribute to reducing APCs, and even exclude hybrid journals. A fair OA model means that one policy does not fit all. OA models based on APC may not be accessible to less wealthy countries, and may not make sense for countries that have invested heavily in a 'green infrastructure' (repositories). The issue of copyright should also be defined, and certainly, authors must own the rights, not publishers. Appropriate licenses, such as Creative Commons, should be systematically used in the regulations. The issue of infrastructure also plays a central role. It should be defined what would be the most appropriate way of depositing, storing and preserving publications, as for example, in cloud repositories or databases run by publishers. Anyway, this is something that requires efforts from all actors involved in the editorial process, and functions must be assigned to each of them. These aspects and the future of scholarly publishing point to a broader issue, governance. The EC needs to define how solutions for open access publishing will be managed and implemented.
The EU sustains a position in which the Internet and digital technologies can foster interaction between people at all levels, from commercial relationships between Member States to research collaboration. This implies that access to research results should be facilitated and encouraged as much as possible, and not preventing anyone from using them. Thus, commercial scientific publishers found themselves compelled to review and adapt their business models.
At the workshop's opening session, Jean-Claude Guédon, professor of comparative literature at the University of Montreal, Canada, anticipated that we need to refrain from the desire of preserving the past regarding scholarly publication and create a publishing system that translates into more efficient ways to distribute and share knowledge. However, he warns, it is not just providing access, radical changes in attitude and technology will be necessary. Guédon mentioned two, in particular: the first is to separate the research evaluation from its dissemination, breaking with science assessment based on the journal's prestige. The second concerns financing of research. The political entity that acts as a funding agency should establish research priorities and align its development to dissemination. This approach would be favored by publishing models centered in the articles and not in journals.
Ralf Schimmer, from the Max Planck Digital Library, points out that the changes proposed in the workshop should not require more investment than the current system. Studies have shown that it is possible to channel subscription fees to APCs in Gold Route open access, as reported earlier in this blog.
In subsequent posts we will publish contents of the discussions, solutions and perspectives on the future of open access presented in AlterOA workshop.
References
Commissioner Moedas and Secretary of State Dekker call on scientific publishers to adapt their business models to new realities. Statement, 12 October, 2015. Available from: https://ec.europa.eu/commission/2014-2019/moedas/announcements/commissioner-moedas-and-secretary-state-dekker-call-scientific-publishers-adapt-their-business_en
COP, N. Can monies spent globally on journal subscriptions be completely transitioned to an OA business model to free the journals?. SciELO in Perspective. [viewed 30 December 2015]. Available from: http://blog.scielo.org/en/2015/05/26/can-monies-spent-globally-on-journal-subscriptions-be-completely-transitioned-to-an-oa-business-model-to-free-the-journals/
European Commission, Directorate-General for Research & Innovation. Guidelines on Open Access to Scientific Publications and Research Data in Horizon 2020. Version 2.0, 30 October 2015. Available from: http://ec.europa.eu/research/participants/data/ref/h2020/grants_manual/hi/oa_pilot/h2020-hi-oa-pilot-guide_en.pdf
HORIZON 2020. The EU Framework Programme for Research and Innovation. European Commission. 2015. Available from: http://ec.europa.eu/programmes/horizon2020/
MOEDAS, C. Open Innovation, Open Science, Open to the World. European Commission Speech. European Commission. 2015. Available from: http://europa.eu/rapid/press-release_SPEECH-15-5243_en.htm
RAMJOUÉ, C. "Fair" open access and the future of scientific publishing. European Commission. 2015. Available from: http://ec.europa.eu/futurium/en/content/fair-open-occess-and-future-scientific-publishing
Report of the Workshop on Alternative Open Access Publishing Models. European Commission. 2015. Available from: http://ec.europa.eu/digital-agenda/en/news/report-workshop-alternative-open-access-publishing-models
SMITH, A. Alternative Open Access Publishing Models: Exploring New Territories in Scholarly Communication. Report on the workshop held on 12 October 2015 at the European Commission Directorate-General for Communications Networks, Content and Technology. European Commission. 2015. Available from: http://ec.europa.eu/digital-agenda/sites/digital-agenda/files/newsroom/report_oa_11534_0.jpg
VELTEROP, J. What is holding back the transition to open access if it does not cost more?. SciELO in Perspective. [viewed 30 December 2015]. Available from: http://blog.scielo.org/en/2015/09/10/what-is-holding-back-the-transition-to-open-access-if-it-does-not-cost-more/
External links
Creative Commons – <http://creativecommons.org/>
About Lilian Nassi-Calò
Lilian Nassi-Calò studied chemistry at Instituto de Química – USP, holds a doctorate in Biochemistry by the same institution and a post-doctorate as an Alexander von Humboldt fellow in Wuerzburg, Germany. After her studies, she was a professor and researcher at IQ-USP. She also worked as an industrial chemist and presently she is Coordinator of Scientific Communication at BIREME/PAHO/WHO and a collaborator of SciELO.
Translated from the original in portuguese by Lilian Nassi-Calò.
Como citar este post [ISO 690/2010]:
NASSI-CALÒ, L. European Commission debates alternative approaches to open access [online]. SciELO in Perspective, 2016 [viewed ]. Available from: https://blog.scielo.org/en/2016/01/06/european-commission-debates-alternative-approaches-to-open-access/