By Jan Velterop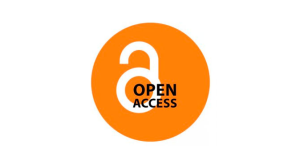 Jeffrey Beall, librarian at the Auraria Library of the University of Colorado in Denver, recently published a post on his blog entitled "Is SciELO a Publication Favela?"1 In his blog post, he contrasts the 'publication favela' with the 'nice neighbourhoods for scholarly publications', the latter being commercial publisher platforms and the former platforms like those of SciELO.
We know Beall mainly from his list of 'predatory' journals and publishers2,3. That list shows not only a strong bias against open access, but also against any journal or publisher that is owned by or run by non-Anglo-Americans or other non-Westerners. His list contains publishers and journals that have 'American' or 'European' in their titles, Beall nonetheless seems to associate quality primarily with American and European owned publishers. Cameron Neylon, a much more diplomatic person than I am, expressed it like this on Twitter: "There is [a] definite undercurrent of cultural bias/imperialism, sometimes shading to racism, around ideas of quality in schol[arly] comm[unication]s."4 And it is not just about quality: by calling the publishers on his list 'predatory' he accuses them of unethical behaviour. I am sure there are unethical publishers in his list, but Beall's definition of 'predatory' is peculiar, to say the least. The publishers and journals on his list are exclusively open access ones, as if unethical behaviour, taking payment – or requiring copyright transfer – from authors without offering much of value in return, is the province of open access only. Yet the commercial subscription publishers and their journals that do that are not on Beall's list.
Researchers who need to publish ("publish-or-perish", remember) are in many ways a vulnerable lot, and getting them to submit their articles by luring them into the trap called 'prestige journals' for journals that are anything but, and simply published by a widely known publisher – stripping them of their copyright in the process – is as much 'predatory' behaviour as open access journals making them pay Article Processing Charges.
The 'nice neighbourhoods' and 'favelas' in Beall's world do differ in one important respect: exaggerated, and even false, claims of 'prestige' are non-existent on the SciELO platform, or at worst very rare; they are rife, on the other hand, in the 'nice neighbourhoods' of commercial platforms.
One of the main criticisms in Bell's post is the idea that the SciELO platform is doing a poor job of distributing the journals' content or increasing their visibility. He is plain wrong on both counts, but he probably means that they don't spend much on actively promoting the journals and their content. If that is what he means, he may have a point. However, neither do all but very few of the journals from his commercial 'nice neighbourhood'. He may also well be right that "many North American scholars have never even heard of these meta-publishers or the journals they aggregate." Again, that, too, is true for most commercially published journals. I am convinced that most professional and diligent academic librarians in North America – and elsewhere for that matter – are well aware of SciELO. Some – though very few, one hopes – may choose not to share that awareness with their patrons. That's not SciELO's fault, obviously.
Academics worth their salt will look critically at Beall's utterances, as they do with any information they come across, and then ignore his opinions. Those who do take him seriously and ignore SciELO are free to do so. It's their right. And their loss.
Notes
1. BEALL, J. Is SciELO a Publication Favela? Scholarly Open Access. 2015. Available from: http://scholarlyoa.com/2015/07/30/is-scielo-a-publication-favela/
2. BEALL, J. List of publishers. Scholarly Open Access. 2015. Available from: http://scholarlyoa.com/publishers/
3. BEALL, J. List of standalone journals. Scholarly Open Access. 2015. Available from: http://scholarlyoa.com/individual-journals/
4. NEYLON, C. Twitter post. Available from: http://twitter.com/cameronneylon/status/627125354570846209
About Jan Velterop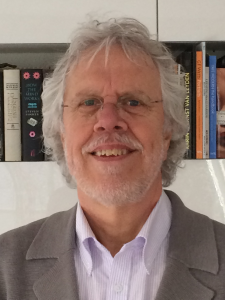 Jan Velterop (1949), marine geophysicist who became a science publisher in the mid-1970s. He started his publishing career at Elsevier in Amsterdam. in 1990 he became director of a Dutch newspaper, but returned to international science publishing in 1993 at Academic Press in London, where he developed the first country-wide deal that gave electronic access to all AP journals to all institutes of higher education in the United Kingdom (later known as the BigDeal). He next joined Nature as director, but moved quickly on to help get BioMed Central off the ground. He participated in the Budapest Open Access Initiative. In 2005 he joined Springer, based in the UK as Director of Open Access. In 2008 he left to help further develop semantic approaches to accelerate scientific discovery. He is an active advocate of BOAI-compliant open access and of the use of microattribution, the hallmark of so-called "nanopublications". He published several articles on both topics.
Como citar este post [ISO 690/2010]:
VELTEROP, J. The fenced-off 'nice' publication neighbourhoods of Jeffrey Beall [online]. SciELO in Perspective, 2015 [viewed ]. Available from: https://blog.scielo.org/en/2015/08/01/the-fenced-off-nice-publication-neighbourhoods-of-jeffrey-beall/